This is a simple, easy to make snack which I saw it at Anncoo blog. I make some adjustments to the ingredients by adding minced pork and dried shrimps as requested by mum.
Curry Puffs is a very common snack where you can find it at most of the food stores. This recipe is easy as I don't have to knead any dough and all I need is the ready bought Puff Pastry.
Recipe Source: Anncoojournal (with minor adjustments)
Ingredients: makes 20
1 packet Frozen puff pastry, (only need large 5 pieces) thaw pastry in chiller for few hours before use
450g Potato
3 tbsp Curry powder
4-5 tbsp Milk
1 large Onion, chopped
1 tsp Sugar
3/4tsp Salt to taste
1tsp Chicken powder ( I did not add this)
Additional ingredients: 100g Minced Pork , 30g Dried Shrimps (pounded). 2 Hard Boiled Eggs, chopped
chilli and Parsley
1 beaten egg
Methods:
Wash potatoes and peel skin. Cut into cube.

Add enough oil in wok, use medium heat fry onion and curry powder till fragrant.


Add the Dried Shrimp and fried till fragrant followed by the minced pork.

Add potatoes together with the seasoning and milk, stir fry well. Dish up potato filling and leave to cool.

Place puff pastry sheet on a lightly floured table top and use a pizza cutter to cut pastry sheet into 4 equal square sheets.

Put potato filling (about 1 to 1.5 tablespoon) on pastry sheet ,leaving enough border so that it can be folded over and sealed.

Egg wash the border and fold the edges together. Then use fork press down the edges to seal the border. Place the potato puffs on a lined baking tray and egg wash the tops of each puff..

Bake at preheated oven at 200C for about 25-30 minutes or until golden brown.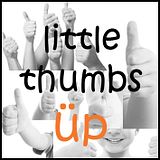 I am submitting this post to the event, Little Thumbs up organised by