I have wanted to bake this for quite sometimes back but always put on hold. My friend bought this mould for me and it has been sitting in the cupboard untouched. I asked my friend for the recipe and has it translated as it was in bahasa.
I love the texture of this cookies and the buttery taste is so good and melts in your mouth. You have to handle with care when you pack in container as it breaks quite easily as it is thin and crispy. Origin recipe used only plain vanilla base but I want to make it more colourful so added colours to it.
Recently work has been very pressurized and baking does lighten my load. And this cookies does brighten up my days too. My nieces said they looked like colourful marsmallow but I called it the "meow meow cookies"
Cat's Tongue Cookies
Ingredients
250g Unsalted Butter
150g Icing Sugar
3 Egg Whites
150g Plain Flour
100g Cake Flour
1/2 tsp Vanilla Essence
1/8 tsp saltd
Methods
- Mix Butter and Sugar until fluffy and light.
- Add in egg white one at a time
- Add in salt and vanilla essence and continue whisking
- Add in flour and mix well
- Put the batter in 4 different bowls
- Mix in the colour you want
- Grease the cake tray
- Pump out thinly on tray
- Bake at 170 degrees for 7 mins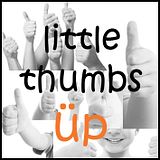 I am submitting this post to the event
Little Thumbs Up (June 2014 Event: Butter)
organised by
Zoe (Bake for Happy Kids)
and
Mui Mui (My Little Favourite DIY)
and hosted by
Jozelyn Ng (Spice Up My Kitchen)