I bake this simple cheddar cheese cake to suprise my goodfriend on her birthday. She likes cakes that is not too heavy. So I decided to bake this Cheddar Cheese Cake for her.
For toppings, I used Passionfruit sauce to mix with the whipping cream and topped with peaches.
Overall I like the taste of this cheese cake. I think I am in love with this refreshing and delicious Passionfruit.
th
Recipe Source: Jane's Corner
I used Passionfruit sauce instead of Matcha Green Powder.
6 slices of cheddar cheese

100g fresh milk

100g unsalted butter

6 egg yolks

6 egg whites

100g caster sugar

100g low protein flour
Method:
Preheat the oven to 150C with a water bath. Grease and line 8" square baking pan.

Warm milk, butter and tear up cheddar cheese slices in a double boiler bowl until smooth and creamy mixture. Cool slightly before use.

whisk in the egg yolks and shift in flour gently so as to get a smooth batter.

(Note: if you wish to add in passionfruit flavour, then take 3-4 tbsp of cheese mixture out to add with 1 tbsp passionfruit sauce. Passionfruit Sauce can refer

here

Then add in 6tbsp stiff peak form egg whites. Fold gently and create marble effect)

In another mixing bowl, beat egg white till foamy. Gradually add in sugar and beat till stiff peaks.

Mix 1/3 of egg white mixture with cheese mixture. Gently mix to combine.

Fold in the balance egg white mixture with a spatula, mix well.

Pour the batter into the prepared pan and smooth out the surface. Then b

ake the cake in the oven for about 60 minutes at lower rack or till the tester comes out clean.

Let cake sit inside the oven for 5mins with oven door ajar. Remove from oven, immediately remove cake from cake pan, cool on wire rack.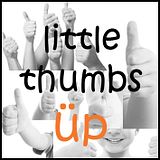 I am submitting this post to the event Little Thumbs Up (June 2014 Event: Butter) organised by Zoe (Bake for Happy Kids) and Mui Mui (My Little Favourite DIY) and hosted by Jozelyn Ng (Spice Up My Kitchen)