This is my first time making this Wu Pao-Chun Champion Toast. I have heard so much about this toast
so I goggled and give it a try. I have added raisins to my toast and I quite like it. My dough kneading is not very good so you can see the surface is not very smooth. My mum tried but she still prefer the Hokkaido Milk Loaf using the Tangzhong method.
Wu Pao-Chun Champion Toast
Recipe Source: Victoria Bakes / Aunty Young
Ingredients
300g High Protein Flour
24g Sugar
1 tsp Salt
15g Unsalted Butter
3g Instant Dry Yeast
198g Milk
Methods
- Mix all ingredients (except butter) into a dough using low speedm then use medium speed to knead it itno a shiney and smooth texture.
- Add in the unsalted butter, then knead it using medium speedn until it forms dought that can be stretched into s thin, transulucent membrance.
-
Prood the dought for about 60 minutes.
- Divide dough into 3 equal balls, then allow to rest for another 10 minutes.
- Flatten the dough into a rectangle shape and roll it up. Rest it for 10 minutes.
- Repeat step no.5 to the rolled up dough, the plact it on the baking tray and go for final prooding for another 50 minutes.
- Bake in a preheated oven at 190 degrees for 30 - 35 minutes.
Remarks: I have added a handful of raisins to the dough.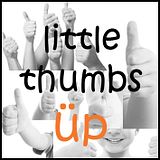 I am submitting this post to the event Little Thumbs Up (June 2014 Event: Butter) organised by Zoe (Bake for Happy Kids) and Mui Mui (My Little Favourite DIY) and hosted by Jozelyn Ng (Spice Up My Kitchen)