Grapefruit is a large orange-like fruit that belongs to the citrus family and it has many health benefits.
This particular dessert was not planned at all. It started with wanting to bake a Passion fruit tart but I couldn't find it in the supermarket. So this big round Grapefruits catches my eyes and I stood there thinking why not I buy this instead and make a Grapefruit Curd and the balance can also be use as a juice to drink too.
Recipe Source for the tart can refer to
here
Recipe for the Grapefruit Curd:
Ingredients
8 large egg yolks
1/2 cup freshly squeezed grapefruit juice
1/2 up squeezed lemon juice
1 grapefruit zests
1 cup Sugar
Pinch of salt
115g unsalted butter, cut into pieces.
Methods
- Combine yolks, grapefruit juice, lemon juice, half of zest and the sugar in the saucepan.
- Whisk to combine.
- Cook over medium heat, stirring constantly with a wooden spatula until the mixture is thick (abt 10 minutes)
- Remove the saucepan from heat.
- Add salt and butter, one piece at a time, stirring until smooth.
- Strain through a sieve.
- Stir in the remaining zest.
- Pour into the tart shell.
- Let it set for an hour in the fridge.
Meringue Topping
2 large egg whites
1/8 tsp cream of tar tar
1/4 cup sugar
Vanilla extract
Methods:
- Whisk egg whites and cream of tar tar on medium speed until foamy.
- Gradually add in sugar.
- Increase speed and whisk until meringue is glossy and stiff peak.
- Whisk in vanilla until just combined.
- Pipe a dollop of meringue on top of tart.
- Broil until top of meringue is just browned or you can use a kitchen torch to brown meringue.
- Serve immediately.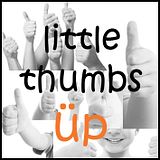 I am submitting this post to the event Little Thumbs Up (June 2014 Event: Butter) organised by Zoe (Bake for Happy Kids) and Mui Mui (My Little Favourite DIY) and hosted by Jozelyn Ng (Spice Up My Kitchen)