I enjoy baking birthday cake for my family. Today I am baking one for my sister in law birthday. This is a simple sponge cake with fruits as decoration. I am not very creative when comes to decoration so I will make it as simple as possible.
Recipe Soure for Sponge: Tanoshii Pg 38
Ingredients:
25g unsalted butter
40g milk
300g eggs (about 6 eggs) at room temperature
170g sugar
16g honey
16g glucose
170g pastry flour, sifted
Chef tip: Be careful not to over mix the batter after adding the butter of it will deflate, resulting in a stiff sponge.
Methods:
- Preheat overn to 180 degrees.
- Fill a pot with water up to 4cm high and simmer over medium heat.
- In a heatproof bowl, lightly whisk eggs, sugar, honey and glucose.
- Place bowl over pot of simmering water and whisk constantly in large strokes until mixture is warm.
- Transfer to the mixing bowl.
- Whisk mixture at high speed until tirpled in volume and very pale.
- Using a spatula, fold in flour a third at a time.
- Mix in warm milk and butter mixture.
- Mix thoroughly and stop as soon mixture is even.
- Pour batter into prepared baking tin and bake for 35 - 40 minutes, until top of cake is golden brown and a skewer inserted into the centre of cake comes out clean.
- Unmould sponge and place on wire rack to cool.
Decoration:
Fruits - Longan, Pomelo & Mango ( you can use any fruits you like for deco)
Whipping Cream
Passion Fruit Sauce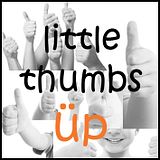 I am submitting this post to the event Little Thumbs Up (June 2014 Event: Butter) organised by Zoe (Bake for Happy Kids) and Mui Mui (My Little Favourite DIY) and hosted by Jozelyn Ng (Spice Up My Kitchen)