Since that day I baked the Japanese Condenesed Milk Bread, I liked it so much and so does my family. So today I tried another flavour by adding Green Tea with cranberries to it. I liked the cranberries taste and the bread still taste soft and fluffy too. This Condensed Milk Bread recipe is really a keeper and I think I will stick to this for my future bread making.
Recipe Source:
winnie
Ingredients for bread:
180g bread flour
20g Green Tea Powder
15g condensed milk
120g milk
20g sugar
3g dry instant yeast
3g salt
20g butter
Condense Milk Sauce
20g condensed milk
20g butter
Egg Wash
1 egg (lightly beaten)
Toppings:
some almond flakes
Cranberries
* For the Cranberries, I soaked with Grand Marnier for 15 minutes.
Method:
- Mix all ingredients for bread in the mixing bowl (except butter)
- Knead the dough for about 10 minutes , add butter and knead till smooth.
- Mix in the cranberries and knead till well mixed.
- Cover the dough till proof until double in size.
- Punch out the air in the dough.
- Flatten the dough to a rectangle size.
- Apply a layer of sauce on the flatten dough.
- Cut into four strips.
- Stack up the dough and cut into eight potion.
- Place the dough, straight side up in the lightly grease chiffon pan.
- Let it proof to cover the whole chiffon pan.
- Brush the top of the dough with egg wash, sprinle some almond flakes.
- Bake at 170 degrees for 25 mins.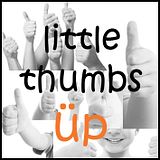 I am submitting this post to the event
Little Thumbs Up (June 2014 Event: Butter)
organised by
Zoe (Bake for Happy Kids)
and
Mui Mui (My Little Favourite DIY)
and hosted by
Jozelyn Ng (Spice Up My Kitchen)