This milk toast was very popular recently in FB. When I saw my friend Weilee post this Milk Toast, I was tempted to give it a try. Since I have almond flakes and all the ingredients available, I decided to give it a try too. The texture of this bread is really soft and fluffy and I liked it very much.
Recipe Source: winnie
Ingredients for bread:
200g bread flour
15g condensed milk
120g milk
20g sugar
3g dry instant yeast
3g salt
20g butter
Condense Milk Sauce
20g condensed milk
20g butter
Egg Wash
1 egg (lightly beaten)
Toppings:
some almond flakes
Method:
- Mix all ingredients for bread in the mixing bowl (except butter)
- Knead the dough for about 10 minutes , add butter and knead till smooth.
- Cover the dough till proof until double in size.
- Punch out the air in the dough.
- Flatten the dough to a rectangle size.
- Apply a layer of sauce on the flatten dough.
- Cut into four strips.
- Stack up the dough and cut into eight potion.
- Place the dough, straight side up in the lightly grease chiffon pan.
- Let it proof to cover the whole chiffon pan.
- Brush the top of the dough with egg wash, sprinkle some almond flakes.
- Bake at 170 degrees for 25 mins.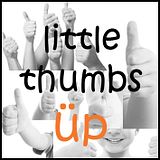 I am submitting this post to the event
Little Thumbs Up (June 2014 Event: Butter)
organised by
Zoe (Bake for Happy Kids)
and
Mui Mui (My Little Favourite DIY)
and hosted by
Jozelyn Ng (Spice Up My Kitchen)